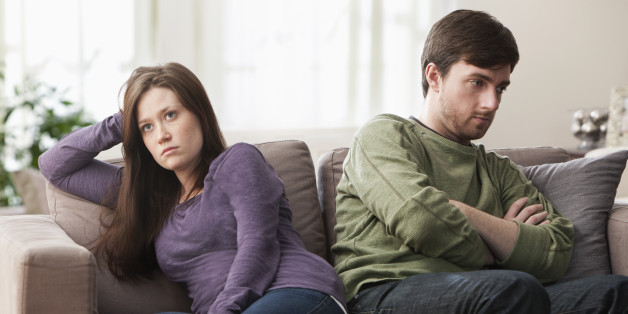 The following is an excerpt from my newest book, The Karma Queens' Guide to Relationships:
I'm a firm believer in making things work. I was married for nearly 30 years and endured the turbulence that all relationships experience in time. Divorce is always a valid option, but many times, people jump straight to it too quickly. This is not to say that if you've divorced you've done anything wrong–absolutely not! But even if you are divorced now, maybe you want to discover new ways of keeping the love alive next time you find a great partner for you. And if you are currently in a relationship, do what you can to improve it. Don't abandon ship because you think it'll be easier; whatever issues you're experiencing now will likely present themselves in your next romance. Listen to your instincts and be honest with yourself about how you are feeling. It is the only way to ensure that you will make the right choice about a relationship.
The reasons for the fading of love are many, and can vary. Maybe one partner changes over time, someone's needs change, the couple shares a loss they can't fully recover from, or a third person interferes in the relationship. Relationships all hit trouble spots, and it can be tricky to determine whether they can be saved. Many people feel they've already done everything in their power to make their relationship work, but to no avail. The circumstances aren't improving and their partner just isn't reciprocating their efforts. If you find yourself in this scenario, you must make a decision that's reflects your best interests. Is it time to leave your relationship? Consider for a moment the following list of words that describe a relationship still infused with love:
1. Excitement
2. Laughter
3. Energy
4. Willful sacrifice
5. Nurture
Are you excited when your partner walks through the door? Do you actually look forward to seeing this person at the end of the day? Do you laugh together and have energy for each other? Would you gladly sacrifice for the one you love? Do you enjoy nurturing and caring for your partner?
Now take a look at this list. Do these words resonate more for you when you think about your relationship?
1. Blame
2. Judgment
3. Tired
4. Careless
5. Irritated
For online relationship advice check out here!!!